What a contrast these two are!?

Spent 4 very relaxing days in Tulum over the weekend. Its very unspolit and quiet with miles and miles of deserted beaches and a small town a few miles away. Stayed in beach side cabanas (huts) which were lovely except for all the mozzies. Playa Del Carmen on the otherhand has turned into Cancun mark2, full of obnoxious yanks, families with screaming brats, hawkers, touts, McDonalds, a packed dirty beach, yuk!!!!!!!!! Suffice to say, we are leaving tomorrow and taking the ferry to Cozumel and plan on chilling there for some time and doing loads of diving.
Here is an experiment of my trying out the blogs direct image upload facility. Useful for single images.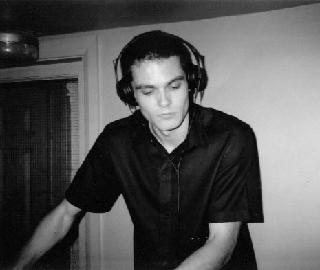 Visited the jungle surrounded Mayan ruins of Chitzen Itza this morning, nice and early before all the French and Yanks from Cacun turned up! Have spent the afternoon chilling out and will return to the ruins for the light and laser show tonight. Tomorrow we go swimming in a Lagoon then catch the 4pm bus to Tulum.
As you may have noticed the format of this Blog has changed recently. Unfortunately this has led to the links to Photos on Yahoo not being displayed correctly, but has lead to the inclusion of several new features including the links you now see on the right hand side.

I have contacted BlogEasy and awaiting there advice on how to fix the links...

Cheers,
Pete
Phew, its hot here! Well over 30 degrees each day, very different now we are back at sea level again (Mexico city was 2300m above sea level). The town here is very quaint and there is live music each night in the streets. They??res also loads of Mayan ruins too see but we have been avoiding those and chilling out. Tomorrow we take the bus to the main Mayan site in the Yucatan penninsula which is Chitchen Itza.
Have been in Mexico City for the last 4 days since flying out of Miami. Went to Teotihuacan on Wednesday which is better known as the Aztec Pyramids of the Sun and the Moon - very impressive, nice weather, tons of photos. In Mexico City, once you scrape through the smog, traffic and pollution its actually quite a grand place with lots of ancient architecture (more empressive than London!) and large plazas. The art galleries and museums here are first class - went to the Anthropological Museum yesterday which is huge (and probably the best museum I have ever been to, very impressive indeed). Also, It hasnt felt like the dodgiest place on our journey (which I though it might be) at all - The people are a lot more friendlier than a lot of other places in Latin America.
We fly to Merida on Air Mexicana this afternoon. Merida is on the West side of the Yucatan pennisula (which is the bit of Mexico that sticks out into the Caribbean sea), and intend to take the bus to a few places on our way to Playa Del Carmen (the thinking mans Cancun) and Cozumel (the Mexican Caribbean island). More diving is planned as Cozumel is rated as the best in Central America.
Still have everything from Iguacu Falls onwards to get put onto CD but in reverse order we have:

Peru
Bolivia
New Zealand 2
New Zealand SkyDiving (link disabled)
New Zealand 1
Cook Islands
Australia 2
Australia 1
Malaysia
Thailand 2
Thailand 1
Singapore
Have just spent 3 days in the Florida keys over my birthday and the weekend chilling out in Fort Lauderdale preparing to go Mexico tomorrow lunchtime.
The Keys were superb, very relaxing, great weather, nothing but diving, fishing, seafood and drinks.
Was in Key Largo on my birthday, last Tuesday and saw my first shark (a Nurse Shark) on a wreck dive in crystal clear waters. We also saw a ray and a few lobsters as well as a multitude of exotic fish.
This weekend has been spent with Ro and Linda again, having a nice time a there house and checking out the bars and restaurants of FL. They have been superb hosts and we both look forward to seeing them again soon, most likley next March when we plan to go via Florida on our way to the Bahamas.
Have just got back from 4 very untraveller-like days up at DisneyWorld near Orlando and fair play it was very very impressive and enjoyable. Every detail has been thought of and everything is super clean, efficient and user-friendly (all the staff must receive free Prozac or something!).
Also went to the Kennedy Space Centre at Cape Canaveral which wasnt quite as fun and hampered by appalling weather.
Still have use of a hire car (a bright red Pontiac that looks very cheesy and American!) until Thursday/Friday so will drive down to Key West today via Miami. Back to Fort Lauderdale after that to stay again with Rotem and Linda Grosman who have been our gracious hosts for a few nights. Plan to hit the town with them at the weekend before rescheduling our flight to Mexico on Monday (19th).
Arrived in Miami yesterday morning after an overnight flight from Rio. Spending the weekend in sunny South Beach and are hooking up with Mels friend Linda for dinner tonight and then clubbing on Saturday. Sunday we are going to a party in a park in Coconut Grove where German DJ Paul Van Dyk is spinning the tunes for the charity that encourages lazy American to get up off their arses and vote Bush out of office.

Going to Fort Lauderdale on Monday, Tuesday where Linda lives then going to hire a car and drive to Disney World on Wednesday. Come back to Miami he following Sunday to hang out on Nikki beach, and then relax over my birthday (30 on the 13th).