Nearly Home
Last full day today, before we catch our BA flight home tomorrow evening. Spent yesterday mooching around Ottawa buying a few presents and will probably do similarly today before catching the bus to Montreal this evening.

We have had an absolutely fantastic time over the last 8 1/2 months and would like to thank everybody we have met on our travels for making it such a wonderful experience.We would also to thank all of our friends and family back home for their support and for keeping in contact whilst we have been away. We now look forward to Birthdays, Hen dos, Stag Parties and weddings throughout September. Unless I Blog again tomorrow in Montreal this will be the last entry in my travel (b)log. I hope all that have browsed here have enjoyed what they have seen and read and I further hope that we may have inspired our friends to do more exploring of the amazing planet that we live on.

Thanks for your support,
Pete and Mel
x

Some North America photos here

Heres a nice Canadian sunset to finish off with...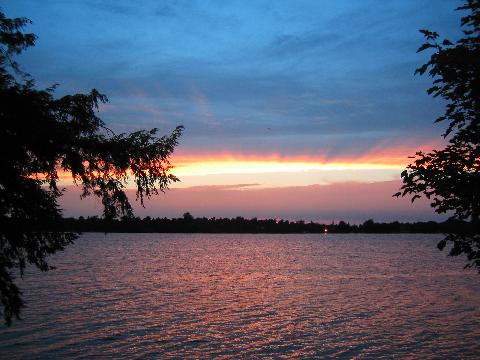 Comments
Create
That is a great picture.
It's been quite interesting reading about your adventures. I was wondering if you wee ever coming home. Thanks for sharing.
Add Comment